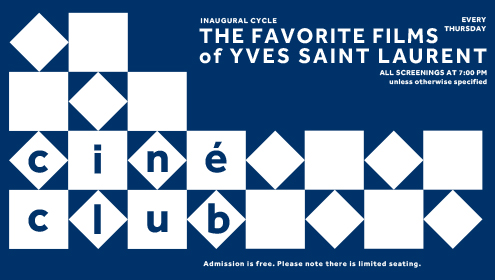 Yves Saint Laurent was closely involved with the seventh art. By programming screenings of Yves Saint Laurent's favourite films, the Ciné-Club at the mYSLm opens a door to a universe of inspirations, passions and emotions that accompanied the great couturier his entire life. Classics of 20th century cinema – from Renoir to Visconti, from Cocteau to Orson Welles – will be shown. These are films one can see again and again.
All the films will be projected in their original version with french subtitles. French films will show english subtitles.
All screenings will be at 7:00 pm unless otherwise specified.
Admission is free. please note there is limited seating.