The Fondation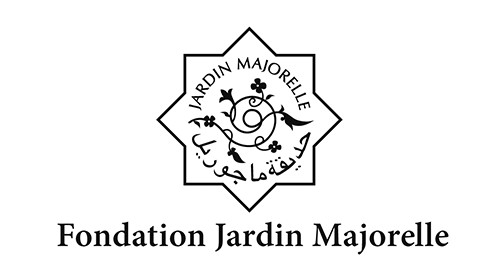 Fondation Jardin Majorelle
The Fondation Jardin Majorelle, established in 2001, is a non-profit Moroccan institution (decree Nº 2.11.647 of 4 November 2011). Its own resources are used to ensure the conservation and functioning of the garden.
Since 2010, the Jardin Majorelle belongs to the Fondation Pierre Bergé – Yves Saint Laurent, a non-profit French entity. The garden welcomes more than 700,000 visitors per year, whether tourists or Moroccan citizens and residents. It is open every day of the year and has over 140 employees on its team. By appointment, the garden opens its doors without charge to Moroccan elementary school students.
The foundation's earnings are entirely reinvested in Morocco to finance cultural, educational or social projects, including:
– Organising conferences and symposiums related to botany, literature, and Berber culture, as well as exhibitions in Morocco and overseas
– Providing grants to cultural and educational institutions in Morocco, such as the Fondation Ténor pour la Culture, the Cinémathèque in Tangier, and the School of Visual Arts (ESAV) in Marrakech
– Financing scholarships for young Moroccans studying abroad
– Contributing to numerous social initiatives within Morocco, including the Association de Lutte contre le Sida (combating AIDS) and the Association pour la réinsertion des lépreux par la tapisserie (combating leprosy)
The foundation's resources were used to establish the Berber Museum in December 2011. They have also made possible the new musée YVES SAINT LAURENT marrakech, whose doors will open to the public on 19 October 2017.