Jacques Majorelle's Morocco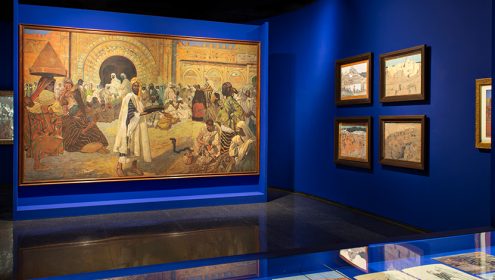 In the first exhibition in Morocco dedicated to Jacques Majorelle (1886-1962) since his death, some forty works bear witness to the passion that the painter had for this country, a passion that, as in the case of Yves Saint Laurent, so inspired him.
FROM 19 OCTOBER 2017 TO 4 FEBRUARY 2018
Jacques Majorelle's Morocco includes paintings of Marrakech, discovered by Majorelle in 1917, meticulous depictions of High Atlas kasbahs painted from the 1920s, and hymns to women and to his superb botanical garden that he created at the beginning of the 1930s. It is a tribute to this orientalist painter who captured and celebrated the beauty of Morocco during the first half of the 20th century.
Curator : Félix Marcilhac
Exhibition designer : Christophe Martin
Brochure :
English
French
Arabic