CURRENT EXHIBITION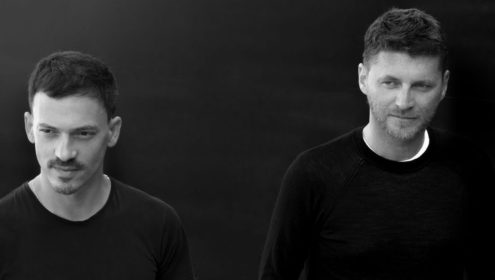 Studio KO: Musée Yves Saint Laurent Marrakech
To mark the fifth anniversary of the opening of the Musée Yves Saint Laurent Marrakech, this exhibition spotlights the conceptualization and development of this architectural project.
A total of 1,423 days passed between the initial phone call placed by Pierre Bergé to the Franco-Moroccan firm Studio KO, in which he proposed that they work together on a museum dedicated to Yves Saint Laurent, and the museum's opening on October 14, 2017. During the four-year project, the architects Karl Fournier and Olivier Marty and their team*, in close collaboration with their sponsor, designed a contemporary Moroccan building, one that is "humble but proud," whose greatest strength lies in its perfect integration into its environment.
The design approach of Studio KO, founded in 2000 in Paris and Marrakech, is resolutely contextual: the firm adheres to the use of local techniques and materials, implemented by talented craftsmen, but also, and above all, to the importance of a thorough study of the project's site―its surroundings―whether in a wild landscape or an urban setting.
Drawings, plans, photographs and models illustrate the process of architectural creation and the construction methods that went into the museum's exhibition galleries, auditorium, library, bookshop and café-restaurant, as well as the reserves for the museum's collections.
* Project manager Fayçal Tiaïba assisted by Elena Jimenez, Mohamed Rabia Akhal Laayoune, Yassir Lemdihb, Hervé Micaud and Marouane Bendahmane.