CURRENT EXHIBITION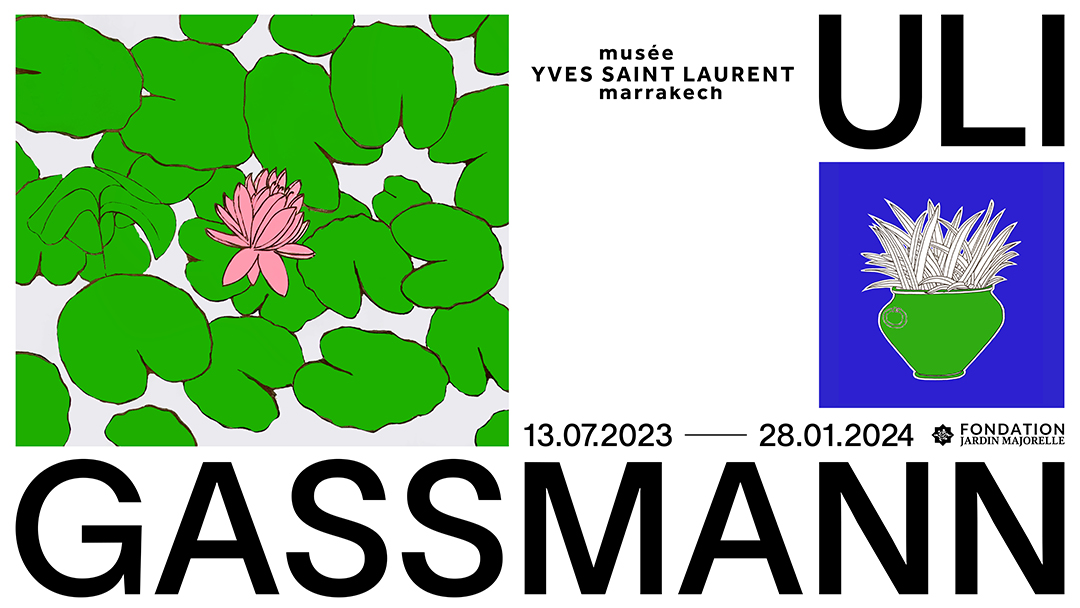 ULI GASSMANN
FROM 13 JULY 2023 TO 28 JANUARY 2024
Ulrich Gassmann's unique artistic relationship with the private homes belonging to Yves Saint Laurent and Pierre Bergé, and the public spaces associated with the couple, began fifteen years ago in the apartment the grand couturier and his partner shared at 55 Rue de Babylone on Paris's Left Bank. After Saint Laurent's death in 2008, Gassmann, a self-taught architect and artist from Germany (born in Heiligenstadt in 1947) produced a series of sketches of the apartment, which housed the couple's highly personal and eclectic art collection.
Gassmann also produced drawings of Yves Saint Laurent and Pierre Bergé's offices at 5 Avenue Marceau in Paris, including a large panoramic frieze in pen and ink of Yves Saint Laurent's legendary haute couture studio. Gassmann's wall-length drawing, along with four
other works, now hangs in the Le Studio café at the Musée Yves Saint Laurent Marrakech. They capture the magical atmosphere of the designer's creative space.
Yves Saint Laurent and Pierre Bergé's Marrakech properties have also been a rich source of inspiration for Gassmann. Over the years, during multiple residencies, he has drawn and painted the gardens and interiors of the Villa Oasis, the Villa Dar Es Saada and the Jardin Majorelle, producing close to one hundred works, twenty-two of which are included in this exhibition.